Pictured above, the ceramics show at the Jacklin Arts & Cultural Center in Post Falls, Idaho. My work is on the extreme right. It was a snowy night so attendance at the reception was light, however, it was a very nice show. What a wonderful facility.
I unloaded my first glaze firing of the summer early this morning. My main objective this time was to do a bunch of glaze testing. This might have been a bit too ambitious. I tested 6 clay bodies, 4 base glazes and numerous coloring agents. I spent a whole day mixing samples. I weighed the dry ingredients of the four base glazes then sieved them dry; then I measured out 30 grams of each adding a percentage of a coloring agent. The copper carbonate was disappointing. I forgot how strong the cobalt and chromium are and those samples came out too dark. The reds, oranges and yellows came from using Degussa Inclusion Pigments. I think that they were successful. I used chartreuse Mason Stain for the light lime green. (I was hoping for something closer to my toenail polish.) Two of the glaze bases, which by the way, I came from Mastering Cone Six Glazes, were supposed to be semi-mat. The glaze cycle went a bit faster than I had anticipated so I didn't turn off the fan on the venting system at the very end of the cycle. I think the kiln cooled a bit faster than recommended to get a good mat finish.
I also made some plates because we need them. I used a dark brown clay, decorated them with white slip, bisqued, then added cobalt oxide accents. I couldn't decide what color to glaze them so I splashed 3 colors on top letting the design show through. They came out okay and will be fun to eat off of but I know better than to cling to plates in our house. They get broken easily.
Pictured below - pots and sculptures. Everyone who comes as a resident  leaves work here, on the walls and scattered here and there. I felt like many of these piles of pots were kind of like the objects left at Mt Kailash attached with prayers. I went around examining the lidded jars and since I didn't bring a pot to leave, sometimes, I put my card inside. I wonder if anyone will find any them?
And.....
Before my experience at Archie Bray fades into a distant memory I would like to write down a few things. Much of this information is for my clay friends who didn't go.
Saturday there were talks and discussions. Topics at the talks that I attended:
ceramics and the future, a discussion about online social networking and computer generated 3d modeling and printing.
ceramics and real world issues.
Some the phrases that I wrote down are as follows. Take this as a random assortment of words and thoughts. I haven't explained them. Perhaps when I have more time I'll add more information to this list:
good for one tender moment - Ayumi Horie - pottery combined with Online Social Networking
haptic information
C & C
Rhino
farting on marble
social commentary
creative spirit needs exercise
Kaneko - open space for your mind
Friday night there was the auction. Auctions are so much fun. The wine was flowing freely and so too the money. The Peter Voulkos piece sold for $125,000. Nice to see a reallocation of wealth from the rich to the arts.
Saturday there were a couple demos. I watched Julia Galloway and Sara Jaeger.
Aside from the beautiful detailed work that Sara does, I was interested in the way she props up her passive foot with 2 fire bricks.
Julia who is a very animated effusive gal, pulled some very cool handles with bits of clay imbedded, inside them that she called her "green pea" handles, she made a cactus handle and she also showed how to use wood shellac as a resist in applying slip. I asked about writing an artist statement but later found Julia has the best intro to her work which I have lifted from her site. Sorry I just couldn't help myself. This is just too good.
I make pottery.
I am committed to the daily act of making beautiful objects
and insistent about creating with my hands.
A need for beautiful domestic objects and an instinctual
drive to create things, are tremendous dance partners
for idea and desire.
Saturday afternoon we visited Helena area studios and Saturday night there was a party.
All in all, a good time was had. More pictures from Archie Bray are on my Flickr site.
Now I'm going to play with clay and let this guy hold up the fort or the gallery in this case.
Busy day with lots of demos.
Beth Cavener Stichter creating sculptures expressing the human spirit dressed in animal bodies. If you go to Beth's website, where she details her work procedures,  you will see how hard this woman works. She is a great example of the axiom 10% inspiration and 90% perspiration. To hollow out a piece it takes 3-5 weeks. Typically she hollows a piece to 1/4 inch thickness; so she essentially makes the sculpture twice - once from the outside and again on the inside and I haven't even mentioned making the armature, cutting it apart, putting it together, etc., etc.
Beth wears stripped socks. I asked her about this and she said she does this when she gives a presentation so she doesn't take herself too seriously.
Tip Toland analyzing the idiosyncrasies of the face.
Below Robert Brady demonstrating slap centering. What a great way to focus aggressive energy.
The following are phrases from my notes:
Things being in control and out of control.
Spastic mental process.
Form = intuitive
Surface = experience through the eyes
Mastery is not a result of repetition but a result of awareness.
Nichrome wire
Elmer's glue with alumina to line touching edges of lids so they don't fuse.
Process is circular.
Notice what you notice.
Curves and straight lines recharge each other.
Loose pots and pots with gesture and intentionality.
Unconscious incompetence-conscious incompetence-conscious competence-unconscious competence.
From Sandy Simon, TRAX Ceramics Gallery, "Eighty percent of sales come from the internet store."
I bought 300 lbs of glaze making materials from the Archie Bray Clay store. Just out of curiosity, I asked them if they kept MSDS data sheets on hand. They said that they treated all powdered substances as being hazardous and used a respirator while handling everything but if I wanted a good source for MSDS sheets to go online to Laguna Clay Company.
Still my favorite thing to do here; wandering around discovering gems tucked here and there in all the alleys and corners. This place is a bit like a maze with surprises at every turn.
The Archie Bray Foundation for the Ceramic Arts is a public, nonprofit, educational institution founded in 1951 by brickmaker Archie Bray, who intended it to be "a place to make available for all who are seriously and sincerely interested in any of the branches of the ceramic arts, a fine place to work." Its primary mission is to provide an environment that stimulates creative work in ceramics.
Starting tomorrow is the 60th birthday celebration. I arrived this afternoon, wandered around,  met many friendly people and took a few pictures. This is an amazing place. There are sculptures, beautiful ceramics everywhere. The energy in the air is electric. There are people from all over the world.
I met a very nice inspiring woman named Gwen Heeney from Wales. She makes sculptures with bricks that she has fabricated. This installation has two parts: one recessed into the earth which is the female and one that is erect and reaching up to the sky which is the male. She said that the shadow of the male part fits perfectly across the slot in the female part.
I also took a picture of Gwen. She was dressed in working clothes with a hat and scarf to protect her from the sun. I thought she looked so interesting and exotic while she seemed a bit mifted about having her picture taken.  I loved her spirit and I think it shows in this picture. And to do her justice, I also included a picture below of her without her head garb.
Other pictures below.
;-0
Much of the time I don't have much to say, hence, pictures. Pictured below is my new lamp. I made the base with Vashon Orange clay. I assembled it from five thrown pieces. It is unglazed and fired to cone 6. I used a bottle lamp-kit with a female die cut rubber stopper inserted into the top of the clay base. A steel nipple is screwed into that piece and all the other components of the lamp are assembled around it.  The shade is connected with a piece of metal called a harp that arches around the bulb and socket.  I had to ponder the proportions of the base vs. the shade. The first shade I bought was too small. Also, the size of the harp should equal the size of the shade. If it doesn't, the shade will be like an over-sized hat. To turn on the lamp, one would have to reach up under the shade and also, the shade would obscure the base.
My husband helped me assemble the socket. He is so good at getting out his ohm meter and measuring all the places that need to be measured. I asked him to measure my hands; I was hoping that my electro-biochemical chi would register....but it didn't.
Also pictured: raku vase made by Larry Clark and ceramic sphere sculptures.
That's what I learned. And certainly, I've written more words than I have anticipated.
Last week we had our annual winter pottery sale at North Idaho College.
I feel grateful to all those who directed the flow of money in my direction and vow to let that flow continue on to a place where it will do the most good for us all. After all, money is like water, best when it flows.
I enjoyed watching people shop. They looked at the pieces, picked them up, turned them upside-down to look at the bottoms. I had lots of different kinds of things for sale.
I sold all my bottles, gave away a lot of my fridge magnets.
What I found interesting....Even though some pieces only hint at functionality, we stretched our imaginations to give them some function. I wonder why? With two dimensional art, all we need is to hang a it on the wall and appreciate it. With ceramics this hinting sends us into the mindset of almost needing a piece to have a function? Some things are just cool to look at; for example, the jars below.
Oh by the way, I didn't include these jars in the sale. I like the way they look as a group, so will be keeping them around.
My intention for writing this blog and hopefully a few more about artists is to let everyone know about them. They are very special people...
I love it when I find evidence of karma and vipaka. Karma being action and vipaka being the result of action. In the following I'll relate two stories of how this has happened for me.
Last spring I was at the North Idaho College student art show. This brought me back in time to a student art show 40 years ago at UC Santa Barbara. I had had a piece in that show. A friend of mine named Kim bought my piece and told me about how it was the only one to sell; however, he didn't tell me he was the buyer. I remember being very happy and excited but probably did't say much to Kim about how I felt. Recalling this was like water for a seed planted way back then. I decided that it would be nice to finally get around to thanking him.
Well, I found Kim and what is so cool about this story is that Kim is an artist. I seem to have found an old new friend who is also a kindred spirit. He was always operating on the creative edge and still is. In college he published a collection of poems on a roll of paper towels.
Now, among other things, Kim makes braille jewelry, candlestick holders from recycled plumbing fixtures and rubbings of manhole covers. He will not be pigeon holed into doing just one creative thing. (Much like me.)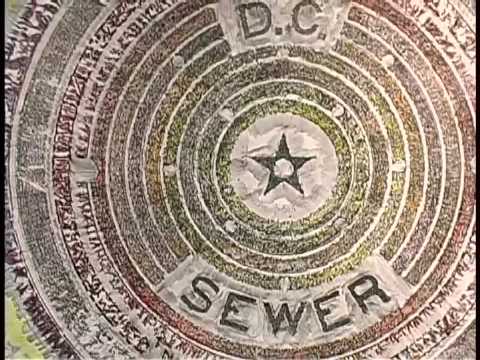 His mind seems to go out there, grab the unusual or the ordinary, for that matter, and figure a way to make art out of it.
Who knows when a kind act will bear fruit or what form that fruit will take.
And also:
A while back someone with the user name TheBuddhaBuilder left a nice comment about one of my photos posted on Flickr. A simple act, but this simple act set off a chain of events. I became interested in who the person was that made the comment. I followed the links to her blog and found out that her name is Anita and she makes wonderful raku clay statuary, mostly Buddhas. I couldn't resist buying one. Anita is a zen practitioner and she also writes poetry. It's great to know about her. This happened because of her of act of kindness.
Buddhas @ www.TheBuddhaBuilder.etsy.com
Books @http://www.anitafeng.com/
Blog @ http://rakubuddha.blogspot.com/

Anita said in an email, "It is something akin to magic in the way connections are made these days."
Yes, indeed.