Pictured below - pots and sculptures. Everyone who comes as a resident  leaves work here, on the walls and scattered here and there. I felt like many of these piles of pots were kind of like the objects left at Mt Kailash attached with prayers. I went around examining the lidded jars and since I didn't bring a pot to leave, sometimes, I put my card inside. I wonder if anyone will find any them?
And.....
Before my experience at Archie Bray fades into a distant memory I would like to write down a few things. Much of this information is for my clay friends who didn't go.
Saturday there were talks and discussions. Topics at the talks that I attended:
ceramics and the future, a discussion about online social networking and computer generated 3d modeling and printing.
ceramics and real world issues.
Some the phrases that I wrote down are as follows. Take this as a random assortment of words and thoughts. I haven't explained them. Perhaps when I have more time I'll add more information to this list:
good for one tender moment - Ayumi Horie - pottery combined with Online Social Networking
haptic information
C & C
Rhino
farting on marble
social commentary
creative spirit needs exercise
Kaneko - open space for your mind
Friday night there was the auction. Auctions are so much fun. The wine was flowing freely and so too the money. The Peter Voulkos piece sold for $125,000. Nice to see a reallocation of wealth from the rich to the arts.
Saturday there were a couple demos. I watched Julia Galloway and Sara Jaeger.
Aside from the beautiful detailed work that Sara does, I was interested in the way she props up her passive foot with 2 fire bricks.
Julia who is a very animated effusive gal, pulled some very cool handles with bits of clay imbedded, inside them that she called her "green pea" handles, she made a cactus handle and she also showed how to use wood shellac as a resist in applying slip. I asked about writing an artist statement but later found Julia has the best intro to her work which I have lifted from her site. Sorry I just couldn't help myself. This is just too good.
I make pottery.
I am committed to the daily act of making beautiful objects
and insistent about creating with my hands.
A need for beautiful domestic objects and an instinctual
drive to create things, are tremendous dance partners
for idea and desire.
Saturday afternoon we visited Helena area studios and Saturday night there was a party.
All in all, a good time was had. More pictures from Archie Bray are on my Flickr site.
Now I'm going to play with clay and let this guy hold up the fort or the gallery in this case.
My intention for writing this blog and hopefully a few more about artists is to let everyone know about them. They are very special people...
I love it when I find evidence of karma and vipaka. Karma being action and vipaka being the result of action. In the following I'll relate two stories of how this has happened for me.
Last spring I was at the North Idaho College student art show. This brought me back in time to a student art show 40 years ago at UC Santa Barbara. I had had a piece in that show. A friend of mine named Kim bought my piece and told me about how it was the only one to sell; however, he didn't tell me he was the buyer. I remember being very happy and excited but probably did't say much to Kim about how I felt. Recalling this was like water for a seed planted way back then. I decided that it would be nice to finally get around to thanking him.
Well, I found Kim and what is so cool about this story is that Kim is an artist. I seem to have found an old new friend who is also a kindred spirit. He was always operating on the creative edge and still is. In college he published a collection of poems on a roll of paper towels.
Now, among other things, Kim makes braille jewelry, candlestick holders from recycled plumbing fixtures and rubbings of manhole covers. He will not be pigeon holed into doing just one creative thing. (Much like me.)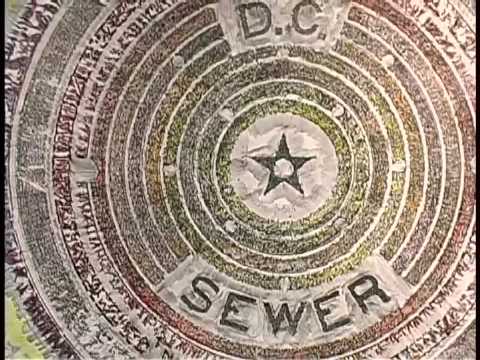 His mind seems to go out there, grab the unusual or the ordinary, for that matter, and figure a way to make art out of it.
Who knows when a kind act will bear fruit or what form that fruit will take.
And also:
A while back someone with the user name TheBuddhaBuilder left a nice comment about one of my photos posted on Flickr. A simple act, but this simple act set off a chain of events. I became interested in who the person was that made the comment. I followed the links to her blog and found out that her name is Anita and she makes wonderful raku clay statuary, mostly Buddhas. I couldn't resist buying one. Anita is a zen practitioner and she also writes poetry. It's great to know about her. This happened because of her of act of kindness.
Buddhas @ www.TheBuddhaBuilder.etsy.com
Books @http://www.anitafeng.com/
Blog @ http://rakubuddha.blogspot.com/

Anita said in an email, "It is something akin to magic in the way connections are made these days."
Yes, indeed.